So if you read my post yesterday, you know I had a wonderfully busy weekend with family and friends recently. You also know my camera is broken and so I'm sharing photos from the events we went to this past weekend.
The first event was my stepson's 18th birthday. For the older kids, we take them to a birthday dinner at a restaurant of their choice. Shawn has been requesting Hooter's for the past few years, but always gets talked out of it at the last minute. Usually by me for the sake of the queso dip at Taco Mac. Hey, I know what works. Anyway, this time I didn't fight it. I mean he is 18 now and it's not like he hasn't been before with someone else. So, he got his wish. We had a really good time. Usually birthday dinners are just the birthday kid, Dada, Digger, and myself. This time though, it was a bigger affair. His Nanny came, his aunt and uncle, his cousins, and even a couple of friends dropped by at the end. It was a fun night and I'm glad I didn't talk him out of it :)
Here's some pics from the event:
These two boys were doing tic tac toe and making, well, I can only assume, inappropriate comments. Ahh, the games boys play.
The sun was coming in at a great angle. Not so great for enjoying your dinner, but great for some black and white pics :) I'm loving this pic of him.
Digger has been a little clingy lately. This night was no exception. I just tried to take advantage. I feel like this picture captures what it's been like to be me lately- Attached to a kid. Not that I mind much, he's pretty cute.
D and some of the Hooters gals, after they dressed him up and embarrassed him in front of the whole restuarant. He seems to have gotten over it quickly, what do you think?
Just a random pic of me and the hubs. Dada is losing weight and looks great in this pic. I just look happy. So basically, I like the pic :)
So, that was the first stop on my fun weekend. Hope you enjoyed. Click all the buttons in this blog to check out more great pics and blogs. Happy Wednesday!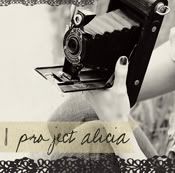 Seven Clown Circus
Nicole