Happy Belated Mother's Day to all the momma's out there! I hope you all had a wonderful day and felt loved and appreciated for all the hard work you do as a mother! I spent mine at work, unfortunately, but came home to surprise gifts and well wishes so it ended well!
So this week, I've got two photo challenges. For You Capture- I have Motherhood and for Twisted Fate Photography- I have Red. I struggled a bit with both of these. I'm not so good at the color photo challenges and the motherhood thing, well I didn't just want to be generic with it.
And I don't think I mentioned our struggles these past two weeks. A stomach virus made it's way to our house, it went through all four of us and also made it's way through my in-laws house. This consisted of much throwing up and general gross-ness. Once we made it through that, then Digger caught round two of it, diarrhea and more gross-ness. A few members of my in-laws house also suffered with this. It lasted a week for Digger. Then we are all feeling better and all join together again for a return to our normal routine. Then my nephew gets diagnosed with a stomach virus, pink eye and strep throat. Poor kid, right? And since we had returned to our normal routine and the kids were around each other...yep, Digger then got pink eye, as did my neice. So, as you can imagine, it's been a rough few weeks. As of today, we have all recovered and Digger's pink eye is clearing (just in time for his check up and shots...but don't tell him that!).
All of this rambling, has a point. I promise. To bring this all together, I found one photo that met both photo challenge requirements and sort of summed up our past few weeks!
We ate lots of chicken soup these weeks and MOM is always the one making it. So, red and motherhood combined for this one!
Here are a few other captures I made this week:
This red guy makes a regular appearence in our lives.
I took this using my new found aperture knowledge :) But it does represent a big part of motherhood-potty training. We used these little guys to mark our potty success calendar! It really helped get us on track or get us back on track! I also like that the subject sticker really catches the mood around here- "Really Improved."
I share just because I love it :) I accidently took this in landscape mode. But I learned something and so it was worth it! I love the way it stretches and distorts. And Digger just looks so happy to be out in the sun after being cooped up in the house, sick, for so long.
You think he learned how to pose for pictures from me?
Hope you enjoyed! Have a happy Wednesday! Check out more great pictures and blogs at the links below!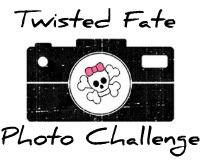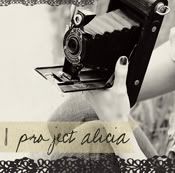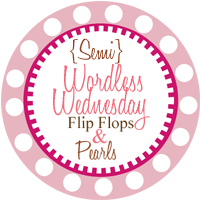 The moment a child is born, the mother is also born. She never existed before. The woman existed, but the mother, never. A mother is something absolutely new. ~Rajneesh